Celebrating 15 years … A short story
In April 2006 our school opened its doors for the first time… and in all honesty, the initial 3 months were daunting. There was some interest from the local community, but certainly not enough to ensure the school's long-term sustainability.  Fast track forward to 2019 … Montessori Life was flourishing and planning to celebrate its 15th anniversary in 2020, when the Covid pandemic struck. Like many businesses our school was seriously impacted and sadly we never did get to celebrate 15 years in the way we'd envisaged prior to the pandemic and lockdown.
Importantly our school has successfully endured the challenges of 2020 & 2021; and, whilst every completed year is gratefully acknowledged, we are firmly focussed on Celebrating 20 years in 2025 – a mere 4 years away.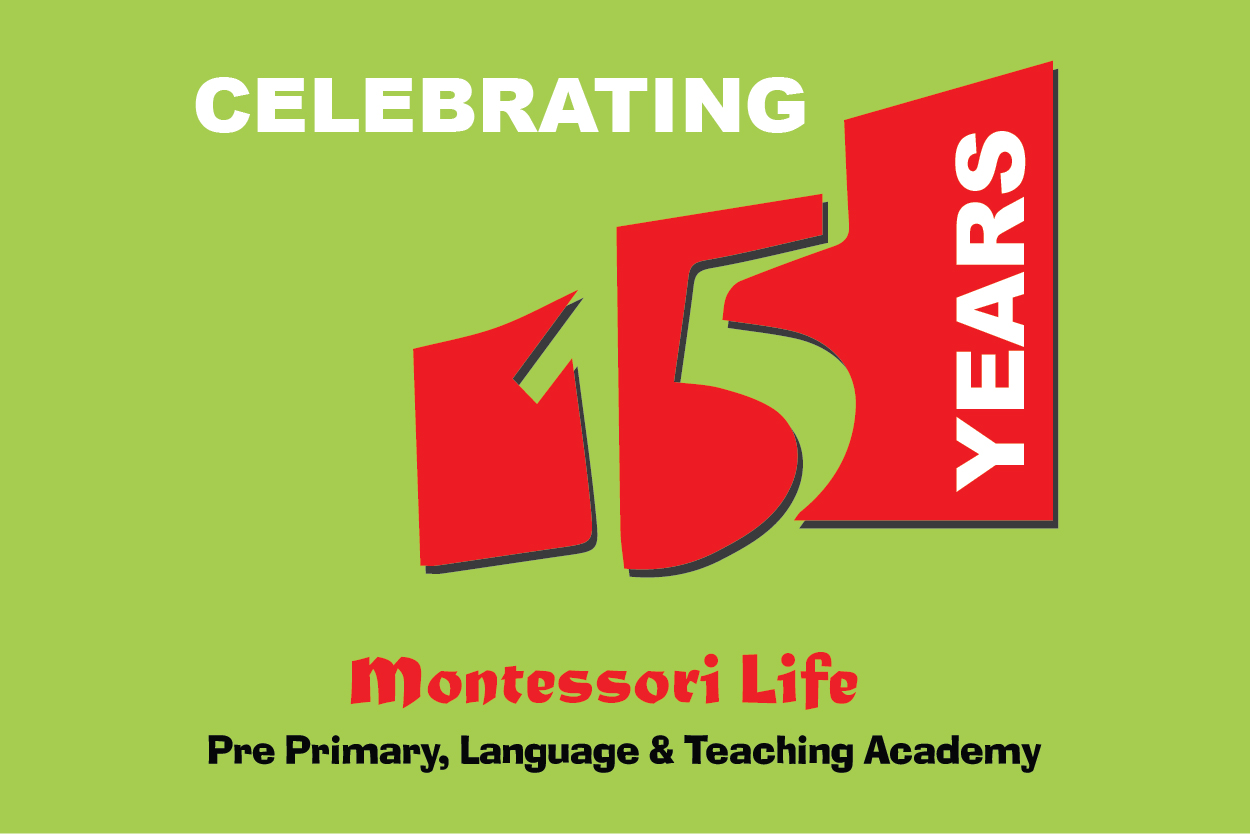 There is however a remarkable aspect of our uncelebrated 15th year that we'd like to share in this post: In a newsletter to parents, it was mentioned that we were planning to celebrate the school's 15th Anniversary. We were subsequently presented with a portfolio of celebratory anniversary designs for our webpage and auto signatures by two of our little ones'  parents -  Candice & Warren, the owners of Ucan2can Signage & Print. Wow,  their designs were truly eye-catching, innovative, and fresh. Needless to say, we were absolutely delighted by their generosity and exceptional creativity. The design posted here is the one we chose… outstanding we're sure you'll agree!