Welcome to Montessori Life, an established pre–school for children aged 18 months to 6 years. Based in the Village of Sunningdale, Umhlanga, our School is run in accordance with the internationally renowned Montessori philosophy and teaching principles.
We are delighted that you have decided to visit our website and hope that you will find it informative and helpful.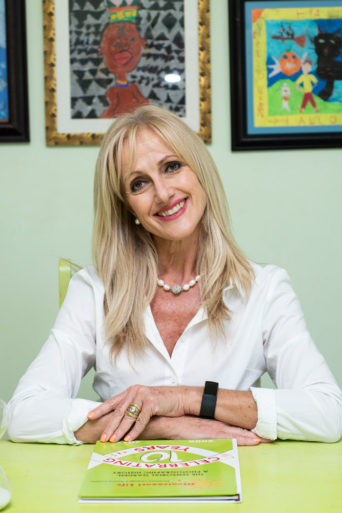 Nicky Rodseth, the principal of Montessori Life, always dreamt of opening a Montessori pre-primary school. Born in Italy she attended a Montessori pre-primary in Rome and as a university student graduated with an honours degree in psychology. She subsequently acquired her diploma in early childhood education through Montessori College International, London. In early 2006 she realised her dream and established "Montessori at the Sands" in the Village of Umhlanga. The School was officially opened by the Italian Consul, Dr. Ugo Ciarlatani.
The School grew rapidly and quickly established itself within the local community. By mid 2008 the School had outgrown its leased premises and in November 2008 Nicky relocated to new premises which she purchased in the Village of Sunningdale.The School was renamed "Montessori Life".
"I needed to find a house with character, a sizeable and level garden, well established shade trees and that special 'something' which would give it a sense of homeliness with which children could identify. When I first viewed the property I immediately knew it would make for the perfect school."(Principal Nicky Rodseth: Interview Umhlanga Globe, November 2008).
2015 marked an auspicious year in the history of the School as it celebrated its 10th anniversary (2006-2015) serving the pre-primary educational needs of the local community. To mark this anniversary year, joint funding by the School, parents, alumni and friends of Montessori Life saw the building of a sensorial garden which now provides a beautiful outdoor learning space for the children. Adding to the significance and history of this space, commemorative name plaques affixed to a memorial wall within the garden record the names of attending and former pupils of Montessori Life. More about this, including a link to a photographic history of the sensorial garden and memorial wall, can be found under "Our Facilities."
Background on the Montessori Teaching Method
The internationally renowned Montessori teaching method was founded in circa 1906 by Dr. Maria Montessori, an Italian medical doctor.
Dr. Montessori initially worked with special needs children and was enormously successful in developing and applying teaching methods which aided their learning. Her educational methods were revolutionary in that they were based on the scientific observation of how children learnt. She did not merely impose traditional teaching methods which she felt restricted children realising their full potential. In particular the Montessori approach emphasises learning through all five senses and not only through the more traditional approaches of listening, watching and reading. Dr. Montessori's special needs children performed so successfully when they wrote the public school examinations that she subsequently founded a school in Rome called "Casa dei Bambini" (Children's House), where her teaching methods and principles were applied. Shortly thereafter two more Montessori schools were established and the word quickly spread about her successful teaching methods.
The Montessori movement is today well established in the United States of America, Europe and the United Kingdom where it extends to high school matriculation level. It continues to develop in Australia, New Zealand, India and China and is already established in South Africa where it has acquired widespread acceptance at pre-primary level.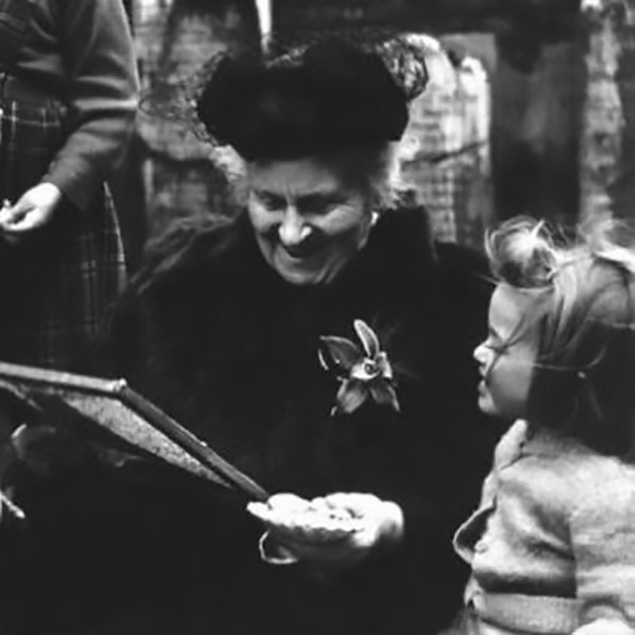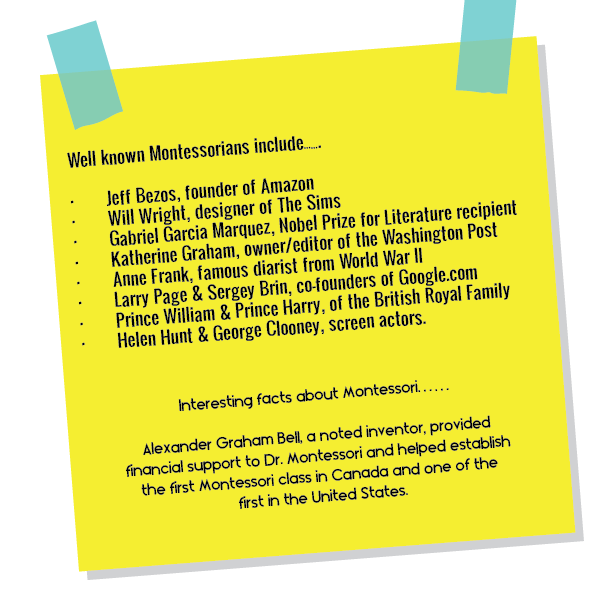 In terms of this teaching method Maria Montessori viewed learning as an exciting process of discovery for the child which would lead to the development of concentration, motivation, self discipline and most importantly a love of work. She believed that children learn better within an environment specially prepared just for them and to support their unique developmental needs. Didactic Montessori learning materials, specifically designed to aid the child in the exploration of new ideas form part of the environment. For example, sensorial apparatus provides the child with sensory-motor activities which have been systematically planned for the five senses and so permit the child to form new concepts through experience and excercise. Many of the materials provide the child with both direct and indirect experience in the field of mathematics, reading, science and music.
Dr. Montessori identified the crucial early learning period from birth to six years-which she termed the "absorbent mind stage"- when a child is remarkably receptive to new experiences. During this stage a child should be appropriately stimulated as he/she passes through crucial "sensitive periods" of learning which never recur during one's lifetime. These findings are today accepted within educational circles as accurate and early child centered education is internationally recognised as a crucial step in preparing one's child for life.